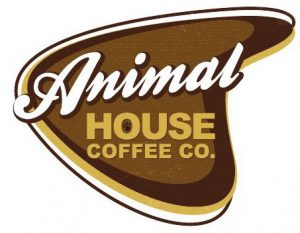 Most commonly known as Animal House at Table Rock and Redwood campuses and Belmondo at Riverside campus, is the RCC gourmet food and beverage service. Some of its most popular products range from their grab-and-go chicken bacon wraps to a white chocolate and caramel latte referred to as the Animal Coffee.
At Redwood campus, Adam Philipp and Sara Hutchison are the chefs behind the scenes. A brother and sister duo who grew up in Grants Pass, both pursued an education in the culinary industry; Sara earned an associate degree in baking and pastry, while Adam earned an associate degree in culinary arts and a bachelor's in food management. How great is it to have professionally trained chefs running the food service at RCC!
When asked why people should visit Animal House, the duo explained that they believe Animal House offers a unique customer service experience compared to other companies catering students at a secondary institution.
"We try to get to know our customers, what their needs and likes are," Adam said.

Sara added, "We try to be as quick as possible, especially because we know that people may only have ten minutes between classes and they just pop in to grab something and go."
The kitchen is also very open to accommodating dietary needs and preferences, just let them know in advance.
"We run alternative milks, if you are lactose intolerant, but still want coffee. We don't have a lot of gluten-free options for bread, but if you want a burger, we will happily make it a lettuce wrap. And we always try to run a vegetarian or gluten-free soup."

Adam added, "If I need to, I will strip the whole kitchen and sanitize it to make your food special."
Being the only location with a kitchen, Philipp and Hutchison are also responsible for prepping the food for all three campuses and stress that they try to make as much from scratch as possible and purposely set out to buy products that are produced close to home.
"We use Good Bean Coffee out of Jacksonville for all our coffee. We cut our own lettuce, make our own granola, and everything is made fresh every day," Sara explained.
The duo takes pride in the kitchen and has enjoyed using their personal recipes, so that customers can enjoy a variety of options! For more information about Animal House, do not hesitate to stop by and ask them.