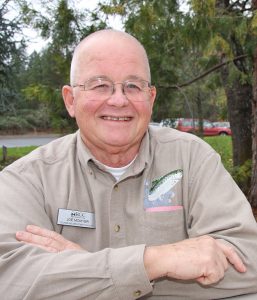 When you're laid off or fired from a job, the first reaction normally is shock. "This can't really be happening to me!"
As a former corporate human resources executive, I can tell you that there are few events in anyone's life more traumatic than losing a job. But you can take positive action that can result in positive outcomes.
Here are my suggestions:
First, don't burn your bridges! One of the most important keys to future employment is the reference you will get from your past employer. If possible, ask for a letter explaining the layoff so you can use it when asked about the situation.
Next, take time to use the break in your employment to review your career direction and skills. The pressure of losing employment drives many people to take the next job that shows up with minimal planning. That can be a big mistake. Over time, those short-term choices can start a cascade of job losses that future employers will view as a lack of stability.
I recommend a four-step process to reaffirm or redirect your career:
Take a series of career assessments so that you get a look at all the possibilities. For details visit https://careers.roguecc.edu/career.html.
Review your options and sort out those that don't meet your personal needs using the Career Information System, which RCC shares with the University of Oregon. You'll need an RCC student ID and password. Get started at www.roguecc.edu/Students/start.asp.
Conduct networking interviews with individuals who are working in jobs that interest you most.
Enroll in the RCC program that will help you meet the requirements for a new career. Then during your final term at RCC, take HD75, Special Studies in Career Development, our job search/interview preparation course.
Individuals who make good use of a "pause" in their careers frequently look back on it as one of the best things that ever happened to them.
Contact the RCC Counseling Department today, and start on your way to a new career: 541-245-7552 in Medford, 541-956-7192 in Grants Pass.