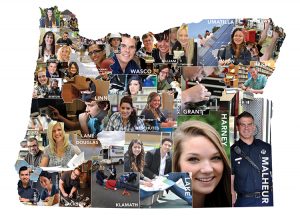 At Rogue Community College, we're training professionals for a purpose. All of our degree programs and certificates are designed to equip students with the knowledge and skills they need to qualify for a career opportunity in our local area.
"Community colleges are an excellent path for people to get the training they need for jobs that are in demand," says RCC President Peter Angstadt. "And wage earners boost local economies. It's a win for everyone."
A recent statewide report from the Oregon Labor Department followed a sample of community college students after graduation to see how they fared. The results are impressive. The great majority of students in the study found employment with an average starting wage of $21.07.* That adds up to millions of dollars a year in local earnings. Those wages provide for local families who then spend money in our community's businesses, schools, governments, and non-profit agencies.  Following is a sample of the RCC programs included in the pilot study.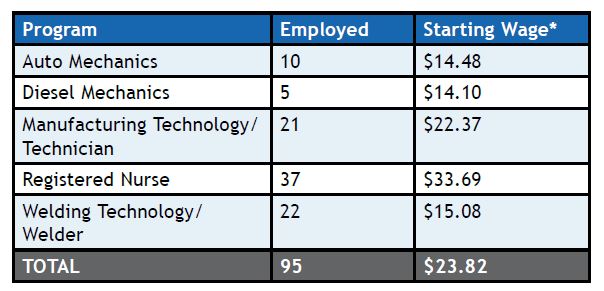 The results are clear. RCC programs provide relevant training for today's key jobs and help the local economy. If you are interested in learning more about how RCC can help boost your career, contact us at recruitment@roguecc.edu or visit www.roguecc.edu/gorogue.